Abacus franchise in Chennai – If you want an Abacus Franchise in Chennai that will provide you bunch of benefits then this is the right place to be in. Abacus has now become one of the best methods to learn math fast and effectively. Not only this, it helps in developing the overall personality of your child. Getting a franchise in the same course can also shower you with benefits. You can contact us on – 92568-93044 to get the detailed information about the Abacus franchise business in Chennai.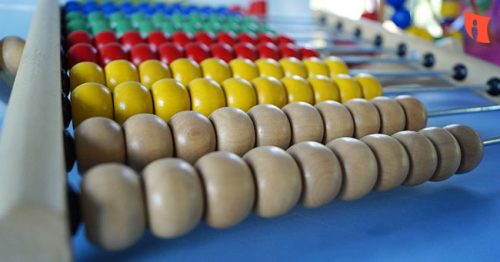 Parents now are more focused and concerned about their child education. And there could not be a better way to make your kid brainy and smart than Abacus. We cannot deny the fact that math is one of the most hated subjects and Abacus method has the capability to develop the interest of your children in the respective subject.
What are the perks of getting an Abacus franchise in Chennai?
Now, you might be wondering about the various benefits of investing in a franchise business. Not all franchise businesses are profit -yielding, you need to choose the best among so many same service providers. Chennai is one of the best cities in our country which have many institutes and academies that offer franchise business. Below is the list of some of the advantages that you will get after getting a franchise in Abacus in the city Chennai.
It is extremely difficult for a fresh business to attract customers and expand their business. With a professional franchise these all efforts would be cut down to zero. People already have trust on the parent organization so they will automatically be your customer.
One of the best benefits that franchise business have is low operational cost. Most of the fresh business had to invest a lot that too at a major risk.
Running a franchise business will save both money and efforts that are required to do branding and promotion of the product.
Getting the best abacus franchise in Chennai will also help you in learning about this amazing technique. This will further help you to implement that in enhancing the business.
The demand for the Abacus franchise in Chennai
Chennai is one of the developed cities of our country where people are well educated and are very concerned about their children education. You can find a variety of institutes that offer the franchise business but most of them are only after your money. You really need to invest in some worthy Institute that gives better and quality results. The increasing awareness of the Abacus training is the reason behind the franchise business demand not only in Chennai but in the whole country. If you are also interested in getting a franchise then it is the right time to get one.
Why should you consider Rajmin Academy for the Abacus franchise in Chennai?
If you are looking for an organization that not only gives you affordable franchise in Mumbai. But also constant support throughout the business then we are the one for you. We help you in training, marketing techniques, setting up the office, advertising tips and maintenance of website etc. These will further help you in establishing your franchise business on the personal level that will be beneficial for you and the parent company. If you want to contribute to the society then we are the best option for you. So, make a wise decision today and change lives of the younger generation for their better future.