Abacus Training Franchise In West Bengal – From fast food restaurants to mobile dog grooming there are the sheer number of franchising opportunities in West Bengal. But abacus training franchise in West Bengal is the best option to start your own business. Midbrain Academy is one of the best academies which provides business opportunities for many people in different states of India.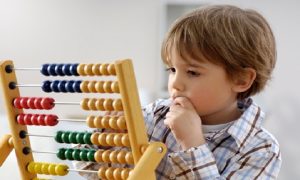 Choosing the right franchise is also more important than a financial question. West Bengal is an eastern state of India where you can start your grooming career in Abacus training franchise. Midbrain Academy is a highly renowned name in franchising field which fulfills the dream of own business of many people. If you are also planning to buy a franchise in Abacus training then feel free to contact us at +91-9256893044 or you can drop us a mail at info@midbrainacademy.in.
Abacus Training Franchise In West Bengal
Now you can help your children in getting the good score in academics. But how? Abacus training is the perfect answer to this question. Most of the people do not know the benefits of this training. This course helps your child to increase the speed of the arithmetic calculations and helps in solving mathematics problems fast. It builds a positive attitude towards mathematics. If you want a smart and genius kid then nothing can help more than this training. This course is considered the best method to solve math problems.
There are many benefits of this training course. These benefits are:
Helps in computation
Lateral thinking
Improves the photographic memory
Better concentration
Easily solve maths problems
Auditory skills
and many more.
Demand For 
Abacus Training Franchise In West Bengal
West Bengal is an eastern state of India located on the Bay of Bengal. With the total population of about 95.8992 Million, it becomes the fourth most crowded state in India. Bengali dance, Durga pooja are some famous cultures of this state. Kolkata is the capital of this state. There are many big cities in this state which are Darjeeling, Howrah, Kolkata, Hooghly, and many more. The current market size of the Indian franchise market is about $50.4 billion. Franchising is the best way to increase your business with the proven business model, promotions, support as well as training of the providers. The high demand for this business increases the market size of franchise business by the rate of 30-35% in India. If you are also planning to invest in this business then go ahead and groom your career fast.
Benefits Of Buying 
Abacus Training Franchise In West Bengal
Franchising business has many beneficial results. If it is in the state like West Bengal then it will add plus point in the growth of your business. The benefits of investing in this business are:
High Success Rate – If you will buy this from a reputed brand then you will get the benefits. It is so because of the reputed brand always share benefits with the partners. One does not have to depend on the external factors for the growth of the business. The brand provides help in starting the business and marketing.
No Need To Be An Expert – To run this business, it is not necessary for the one to be an expert. Most of the documentation work is done by the brand itself. So it is not necessary for a person to be an expert to run a franchising business.
Independent Opportunity – If you want to start this business then you can start it independently without the partnership with another person. This offers you the independent opportunity.
Why Midbrain Academy Is The Best For 
Abacus Training Franchise In West Bengal?
Midbrain Academy offers an innovative measure to redefine traditional franchising paradigms. We are a leading educational hub which helps the kids to become genius and smart by different brain development programs. Our modern training tools help in right brain development, learning ability, concentration, perceptual capability, photographic memory skills, cognitive skills, and many more. We are looking for an enthusiastic and passionate person to become our partner in West Bengal.
Some unique points about Midbrain Academy are:
Quality of training, materials, and products.
Offers affordable business opportunity to start your own career.
We offer our services in different cities of this state like Darjeeling, Howrah, Kolkata, Hooghly, and many more.
Help in management and marketing.
So become our partner now.
Contact Details
Name – Midbrain Academy
Address – Rajmin Academy, Near Hdfc Bank, Mullanpur-Raikot Road, Ludhiana (Pb)
Phone Number – 09256893044