Vedic Maths Franchise in Mumbai – Are you looking forward to buy a Vedic Maths franchise in Mumbai? If yes, then this is the right place to be in. We provide the best franchise to the volunteers in Mumbai, Maharashtra. Vedic Math is one of the best techniques to learn math easily, fast and effectively. For more details regarding the vedic maths franchise in Mumbai and even training classes you can contact us on- 92568-93044.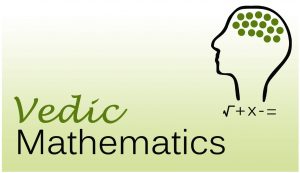 We cannot deny the fact that this is a digital era and you can find everything easily on the internet. But still, nothing can replace the older methods of learning math such as Vedic math. Getting a franchise in Vedic math would be beneficial for anyone. Here, we will discuss the various benefits of studying and getting a franchise in the respective field.
What is Vedic math?
Vedic math is an ancient form of learning math in an easy way. Math is such a subject that has always been hated by people due to a number of issues. This is a process where numbers are calculated according to the ancient Veda so that they can be easily remembered. Earlier, this method was not considered for the learning methods but now people are preferring it for their children for a better understanding of the much-hated subject math.
What are the benefits of getting a
Vedic Math Franchise

?

There are a number of benefits of getting a Vedic math franchise, especially in Mumbai. Mumbai in Maharashtra is a city where people are advanced are are well aware of the education of their children. Vedic math and another ancient type of learning things are becoming very famous these days due to a number of reasons. If you are still not impressed, then we have compiled some of the best advantages of getting a franchise of Vedic Math.
You will get a large number of students to teach because of the good awareness about the subject in the city.
Good amount of student means you will get good profit without making any such efforts.
Getting a well known Vedic math franchise will benefit you in a number of ways ranging from financial profits to other benefits in the academics field.
With a franchise in Vedic Math, you will contribute your part towards better education in the country.
Demand for the
Vedic Maths Franchise in Mumbai

, Maharashtra

The demand of the Vedic math is increasing like a wild fire everywhere in the country. The reason behind this extreme popularity is because the number of benefits it has to offer to the person who gets a franchise. Vedic math does not only benefit students and children but also the person who teaches it. Learning Vedic math enhances the children mind and overall personality. Vedic Math learning does not only limit to the students but even adults can also learn it for better Math understanding. So, if you are thinking to buy a franchise in the same subject then go ahead.
Why should you consider Rajmin Academy for the Vedic franchise in Mumbai?
Mumbai is a city of dreams where everyone is too focused on getting the proper education. We at Rajmin Academy provides the best franchise to the person or a group of individuals who are thinking to do something great in this field. Our major aim is to spread good education all over the country. We offer franchise at good rates so that anyone can consider us easily for buying one. We also have professionals with us who will also teach you this technique so that you can further teach them. Our organization is well known and trustworthy so you can feel free to contact us anytime to get the details about the franchise.